Framed doors,that are based on unique construction and represented by a central frame are characteristic of their clear design that is not interrupted with the presence of glazing bars. The door wing is assembled from the central frame that is 14 cm in width and from a filling. Thanks to precise manufacturing of these doors each single component is perfectly connected with others, so joints of these components are completely hidden. A luxury design of these doors is accentuated by soft edges that represent for some customers a big advantage in case of design. So framed doors are popular thanks to their simple design, easy maintenance and resistance. These doors are made from a MDF material (medium-density fibreboard). This material is stabile, solid and mechanically resistant (f. e. to humidity). These doors are ordinarily delivered with adjustable frames that have the same décor.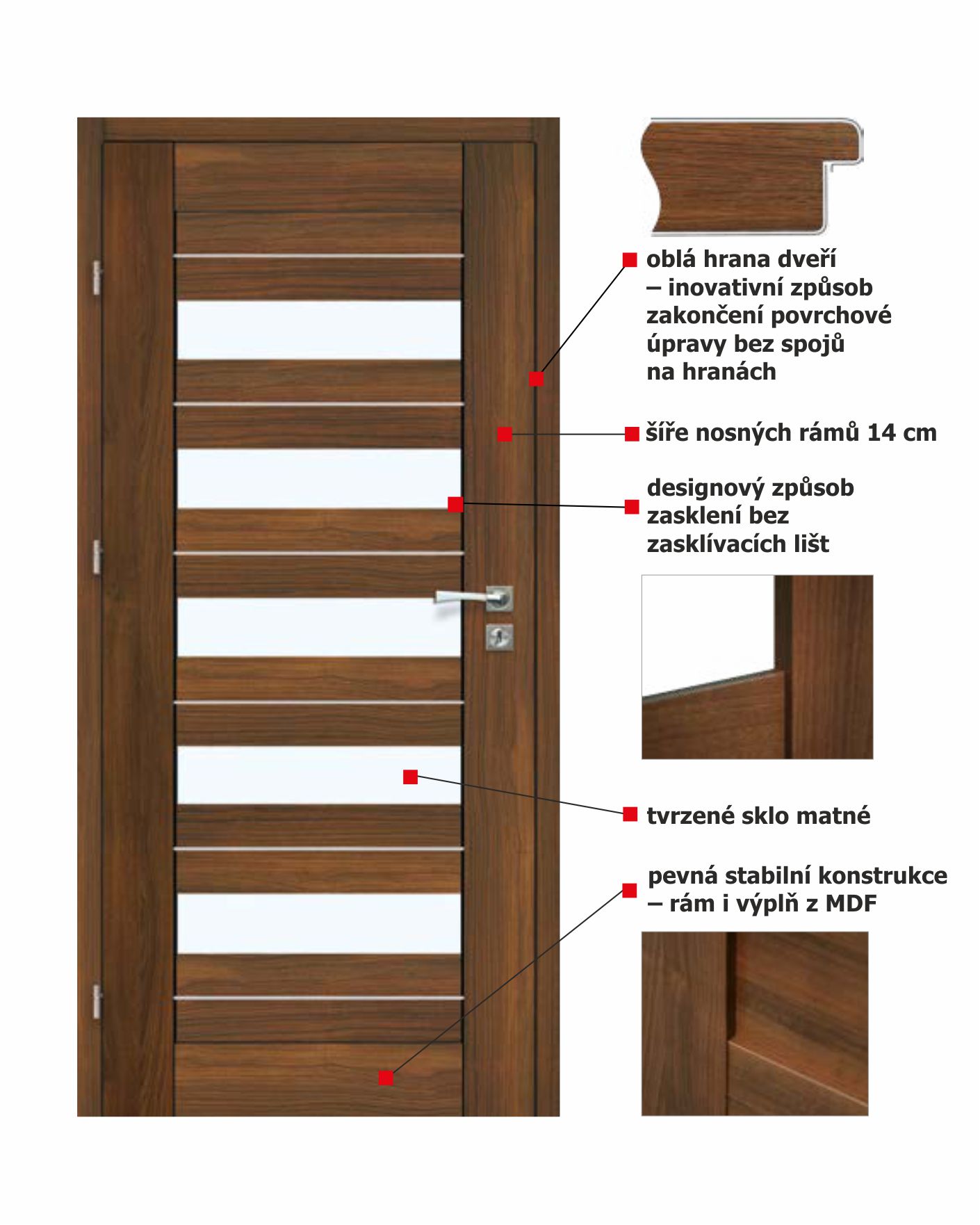 A luxury kind of door finishing can be purchased in an advantageous manner now.
In our supply of framed doors and adjustable frames you can find the most desired kinds of finishing that can be purchased in various décors of wood or in still popular white colour. The basic kind of finishing is represented by a backing foil that is characteristic of its lower price and abrasion resistance. Another kind of finishing is represented by a soft CPL material that is more resistant against abrasion, water and colour lose. The popular series LATINO can be now purchased for advantageous price. The doors LATINO in décor CPL walnut can be purchased for the price of backing foil now. More information can be found here. zde.

How to combine solid and glassed models of doors?

The framed doors are manufactured in a way that  enables a wide range of appearance possibilities. So we supply a big amount of combinations of glassed and solid models. These models are interesting from aesthetic and practical viewpoint as well. Every particular series of framed doors contains a lot of door models that differ in proportion of glazing profile. So you can choose your favourite model of doors in order to make the room more light or to enjoy better privacy. Combining of various framed door models in particular interior is possible and you should feel only good impact of this combination on your interior. Doors from every series are going to be perfectly harmonized in your interior, so you will add to your housing a bit of inventiveness.
Don't be afraid of solid and glassed models combining.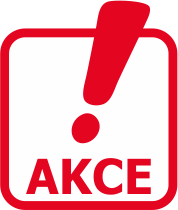 All models from the LATINO series in wallnut décor (soft CPL) can be now purchased with discount of 400 Czk without VAT. More information to be found here. zde.
| | | | | | | |
| --- | --- | --- | --- | --- | --- | --- |
| LATINO 10 | LATINO 20 | LATINO 30 | LATINO 40 | LATINO 50 | LATINO 60 | LATINO 70 |
| | | | | | | |

Can I be sure that glassed models represent the save solution for household with children?
Glassed panels that are used for framed doors assembling are made from a toughened and matt glass. This kind of glass used in doors is not appropriate only for households with older occupants, but for households with children as well. Common draught or hitting the glass panel can´t be dangerous for you. This kind of glass is manufactured in a special manner that causes its higher flexural strength, toughness, thermal and chemical resistance and safe load value. In case of glass panel breakage this kind of glass is going to fall into small and non-sharp pieces. So the probability that you cut your finger because of touching a shard is significantly reduced.
Which doors are appropriate to less spacious interiors? 
Framed doors can be purchased with any kind of opening. So they can be purchased as classical doors with pivot hinges (single or double door option) or as a sliding system. This kind of door opening is going to provide you significant space savings in any interior. Sliding doors are very quiet and comfortable to handle them. Furthermore, they represent a wheelchair accessible solution of door opening. Sliding doors can be distinguished into two kinds, a wall sliding system and a pocket sliding system. Some adjustment of building aperture is needed when mounting the pocket sliding system, but whole space next to doors can be fully used for another purpose.