Get a white EBC door! 



are lacquered with a higly resistant white lacquer, that is cured with a unique EBC technology.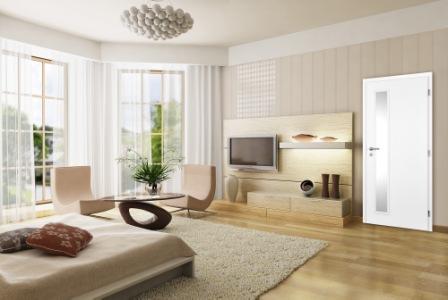 EBC TECHNOLOGY (Electron Beam Curing) is a special technology of lacquer curing using the electron beam and acrylate based materials polymerization. The EBC technology guarantee 100% curing of lacquer, so door appearance remains perfect throughough their lifetime.

FINISHING CHARACTERISTICS AND APPEARANCE
EBC technology was initially developed for car and aerospace industry and represents a perfect door finishing made from four layers of water-based acrylic paint. The final layer of door finishing consists of a white lacquer (EBC White lion) that remains satin white, smooth, pore-free and without any pattern. Exposed edges are covered with a polypropylene foil (White lion) and visible joints are hidden under the topcoat. So there is no "efect of dark joints" that you can see on classical white doors.

RESISTANCE and TREATMENT
EBC doors are convenient for any flat, home or office interior. Perfectly smooth finishing that is higly scratch and fade resistant is going to satisfy every customer (included these the most demanding). EBC doors can´t get damaged with a blunt object, for example with keys or rings. So the quality of EBC doors remains the same during their longterm using and they can be easily treated. Conventional door surface pollution (f.e. traces from marker) can be easily removed by wiping.

ECOLOGY
This ecological product isn´t harmful to the environment. No solvents and chemicals are used during the process of lacquering. FSC and PEFC certifications guarantee to the customer that every wood piece and wooden semifinished product used in production comes from sustainably managed forests.

5 YEARS WARRANTY PERIOD
In case of door finishing resistance we provides a warranty for 5 years (included fade resistance). This extended warranty period is relevant only when you use and treat EBC doors in compliance with our advices about their right usage. 

More informations (included prices) can be found at the detail page of EBC doors.