Supplied kinds of filling for doors with sandwich construction:
Two basic kinds of filling are possible for the most of doors based on sandwich construction.: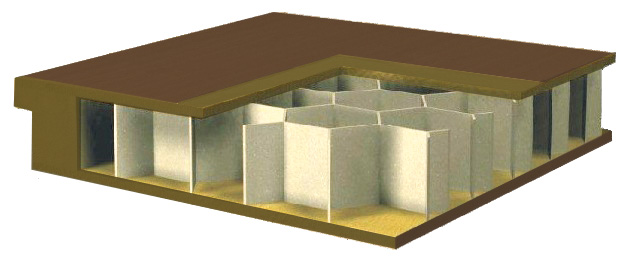 HONEYCOMB
Honeycomb based on toughened paper represents a commonly used filling between a door wing construction and a door wing frieze. This filling is made from special toughened paper that is formed into like honeycomb shape (the size of one loop is 25 mm). Hexagonal structure of honeycomb causes higher compressive strength of this filling while its weight remains quite low. Significant advantage of doors equipped with this kind of filling is their lower price. At the other hand, honeycomb filling inside of the door wing causes its worse acoustic qualities.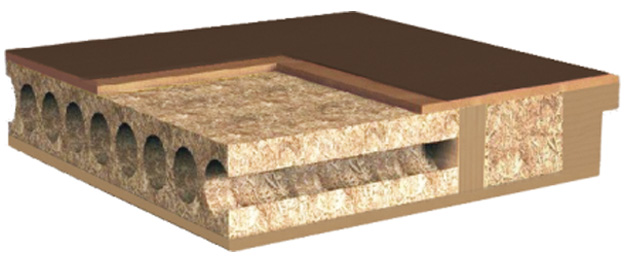 PB – PARTICLE BOARD
Lightweight particle board that guarantee high solidness of doors is convenient for ordinary use. Doors based on particle board filling are quite heavier, but they have higher flexural strength and better acoustic qualities.
Supplied kinds of filling for FRAMED DOORS: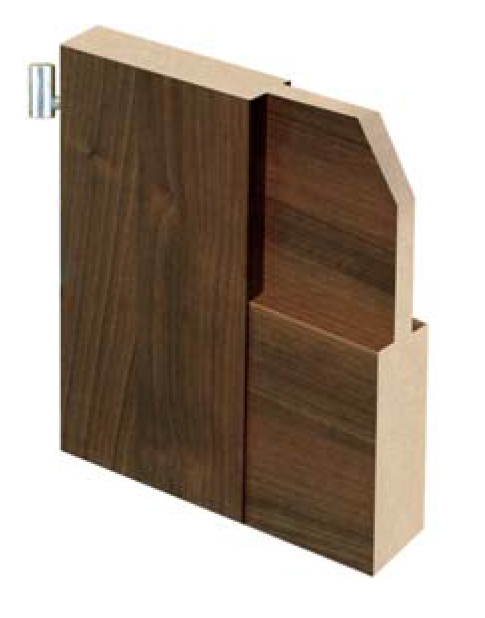 MDF - MEDIUM DENSITY FIBREBOARD
This material is made by pressing of wood fibres and is used for manufacturing of solid panels from which framed doors are assembled. MDF material is characteristic of its solid edges and homogenous structure.



Supplied kinds of filling for SPECIAL DOORS: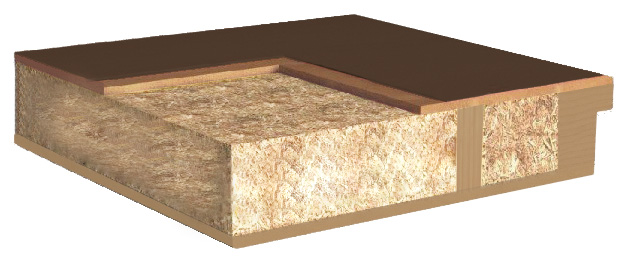 SOLID CHIPBOARD
Solid chipboard is characteristic of its puncture resistance. Doors with this kind of filling are very stable and solid, but quite heavy. The range of our doors contains just several models that are filled with solid chipboard. Detailed description of filling that is used inside of special doors can be find at detail page of particular model.
Supplied kinds of filling for MASSIVE DOORS:
MASSIF
Massive wood is going to cause healthy and pleasant climate in your interior. This kind of finishing is characteristic of its natural and luxury appearance. Only disadvantage is that colours of massive woods are unstable. This material is changing in the course of time, so according to intensity of incident light its colour is going to change.